SPOTLIGHT: Beautifully Unnatural
Thanks to the authors, we're pleased to offer a preview of
Beautifully Unnatural
, a new box-set collecting four full length paranormal YA novels. Check out some information on the collection and an excerpt from one of the novels, then enter to win the set for yourself!
Beautifully Unnatural
By
Amy Miles, Susan Hatler, Veronica Blade and Ciara Knight
Published on September 8th 2014
Find Online: Amazon US
Enjoy four fantastic full-length novels for one low price in this amazing boxed set!!

FORBIDDEN by Amy Miles, Bestselling Author:

Roseline Enescue didn't ask to become an immortal, to have all of the guests at her wedding slaughtered, or be forced into marriage with a man whose lust for blood would one day ignite the vampire legend.

Willing to risk everything for a chance at a normal life, Roseline escapes to America, but her transition into the human world isn't easy. Mortal men flock after her while cutthroat girls plot her demise. Yet she remains relatively unfazed until she meets Gabriel Marston. As their lives entwine, Roseline realizes he is more than he seems. His ability to grind concrete into dust pales in comparison to the glowing cross tattoo that mysteriously appears on his forearms.

Despite the forbidden bond between them, Roseline can't help wondering what Gabriel is. He's not human. He's not immortal. So just what is he?

SHAKEN by Susan Hatler, New York Times and USA Today Bestselling Author:

High school junior, Kylie Bates, can suddenly read minds. When she touches people's hands, she's able to see their deepest thoughts. As if that's not freaky enough, her dad sends her to help hottie detective, Sam Williams, track down a missing girl. Way too much pressure, especially for a girl who can't watch Scream without getting nightmares.

Then, finding the missing girl leads to much more than Kylie's prepared for. Like discovering that her dad has been lying to her. That she has a family she never knew about. That the girls have powers similar to hers. Oh yeah, and that someone is out to get her.

When the detective's teenage wanna-be-cop cousin, Trip Williams, approaches Kylie at school insisting she help him solve the case, she discovers Trip might be the only one she can trust, and the only one to help her unravel the secrets behind her mysterious gift.

MY WOLF'S BANE by Veronica Blade, Bestselling Author:

Autumn Rossi thought she was a normal teenager. Suddenly, she can outrun every critter in the forest, making her wonder if she's even human.

When the new guy at school, Zack de Luca, witnesses a questionable scene, he unfairly pins her as stuck-up. He acts like he hates her, yet he keeps bailing her out of trouble. Not only is Zack both insufferable and irresistible, he seems to sniff her anytime he gets close.

As passion flares between them, Autumn isn't sure which is more dangerous: her psycho ex-boyfriend, or falling for Zack -- who's risking his life just by being near her.

RISE FROM DARKNESS by Ciara Knight, Bestselling Author:

After witnessing the death of her mother, Gaby Moore suffers with psychotic delusions. When fallen angel Alexander Lohr reveals she's been marked by a demon, she must make the ultimate choice or lose her mind. She can fight alongside her father, an earthbound hunter killing fallen angels and demons, give into the demon blood coursing through her veins and join the underworld, or save the man she loves from both.
Excerpt from Rise From Darkness, by Ciara Knight
Seagulls squawked above the endless blue sea and skimmed over the ocean, before
landing on the empty beach. Gabby sighed and returned to her work. With her already stained
finger, she smudged the gritty edge of the blue charcoal blob on her paper, mixing it with white
in an attempt to create the crest of a wave. Nothing helped. It still looked more like a dark alley
than a serene ocean. The picture lacked flare. She glanced down at her castoffs, fluttering in
the sand around her feet. All the pictures did. Everything she'd created in the last year was flat,
devoid of energy or life.
Dejected, she stared down the beach, searching, hoping he'd be there today. She'd only
spotted him a few times. The image of his heavenly blue eye winking at her as he jogged by,
his light hair framing an arched brow, made the twinge of loneliness disappear. He appeared
around her age, sixteen, or maybe seventeen.
Funny, she'd never had much time for boys since they moved so often, but there was
something different about him, a little ray of sunshine to brighten her dull day. But hope as she
might, the beach remained empty, except for the seagulls.
Curling her toes in the coarse sand, she inhaled salty air. Heat pulsed along her skin and
instinctively she rubbed the jagged edges of the circular scar above her knee, a constant
reminder of the fatal car accident that had robbed her of her mother when she was only fifteen.
Her father once referred to the scar as her Mitsubishi branding—three diamonds joined at
their points. Somehow, the car's logo had branded her skin, yet to this day, she couldn't figure
out how. Everything had happened so fast, like a blur. But she remembered the pain, and the
haunting smell of gasoline and burning rubber. While her injuries had healed, the loss tugging
at her heart was still raw.
A tremor shot through. She closed her eyes as a dull burn coursed beneath her skin.
She wouldn't allow the visions back into her head. She'd already been locked up for telling
the doctors strange dark creatures caused their car accident, and she wasn't going back to a
psych ward.
Taking a deep breath, she tossed the charcoal stick into her art box and slammed it shut.
Hearing the little green happy pills she stashed amongst her art supplies rattle in their bottle,
she reached for the latch then shook her head and pulled away. They didn't make the world a
better place. They only suppressed the sadness, leaving her feeling hollow and empty. She
was tired of avoidance. As sad and scary as it was, she had to start facing her past.
About the authors...
Amy Miles is the author of Forbidden, Reckoning, Redemption, Defiance Rising and Captivate. When she's not writing, Amy can be found traveling, cuddled up with a good book or beating her husband at Scrabble.

Twitter: @AmyMilesBooks | Facebook: Amy Miles, Author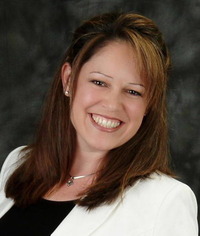 SUSAN HATLER is a New York Times and USA Today Bestselling Author, who writes humorous and emotional contemporary romance and young adult novels. Many of Susan's books have been translated into German, Spanish, and Italian. A natural optimist, she believes life is amazing, people are fascinating, and imagination is endless. She loves spending time with her characters and hopes you do, too.

You can reach Susan here: Facebook | Twitter | Website | Blog
Veronica Blade lives in Southern California with her husband and children. By day she runs the family business, but each night she slips away to spin her tales. She writes stories about young adults to relive her own childhood and to live vicariously through her characters. Except her heroes and heroines lead far more interesting lives — and they are always way hotter.

VeronicaBlade.com | FaceBook | GoodReads | Twitter | Amazon
Ciara Knight writes to 'Defy the Dark' with her young adult speculative fiction books. Her most recent Amazon best-seller, Escapement, book I of The Neuamrian Chronicles, released to acclaimed reviews securing a Night Owl Top Pick and five stars from InD'Tale Magazine.

When not writing, she enjoys reading all types of fiction. Some great literary influences in her life include Edgar Allen Poe, Shakespeare, Francine Rivers and J K Rowling.

Her first love, besides her family, reading, and writing, is travel. She's backpacked through Europe, visited orphanages in China, and landed in a helicopter on a glacier in Alaska.

Ciara is extremely sociable and can be found at Facebook @ciaraknightwrites, Twitter @ciaratknight, Goodreads, Pinterest, and her website ciaraknight.com.
a Rafflecopter giveaway