The Best Book Ever Hop!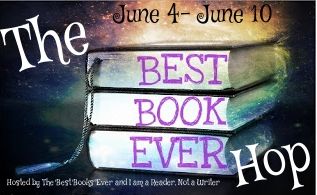 Welcome to the Best Book Ever Hop hosted by... US (!!) and I am a Reader, Not a Writer!
So what is the Best Book Ever Hop? Well on our site, we have an awesome Best Book Ever feature. Each Thursday a group of authors and bloggers weigh in on what their favorite books are in a different genre (vampires, faeries, mysteries, animals, bad boys, anything!) We are on our second year of the feature and many of your favorite authors and bloggers have participated in the past.
Want to check out all of the previous Best Book Ever weeks? Go
here
!
So what are we giving away? Well, if you are from the US- you can pick from this lovely stack below (Which has one of my new favorite contemporary books ever- How Zoe Made Her Dreams (Mostly) Come True)
If you are an International reader- you will get a book pick of up to 10 USD from the Book Depository!
a Rafflecopter giveaway
Now go hop on and find more great Best Books Ever!