Struck Blog Tour: Movie Casting! + GIVEAWAY
Short and Sweet Reviews welcomes Jennifer Bosworth, author of Struck to our blog! Today Jennifer is going to share her picks for a Struck movie casting!
Lights . . . Camera . . . STRUCK Casting!
It's always been my dream to have a novel of mine adapted to film. While I was writing Struck, I spent hours daydreaming about who the cast would be, and searching random celebrities on the Internet (when I should have been putting words on paper) to find the perfect face. The perfect actors to embody the characters I'd created.
Want to step into the casting room with me and look at some headshots? Come on in!
First up we have the lead, seventeen-year-old Mia Price, who is not only a human lightning rod, but also a lightning addict. Nothing makes her feel more alive than being struck, even when it kills her, which it does from time to time. Mia is a pessimist, and a bit of a cynic, but that's just a front to hide her vulnerability and her uncertainty about her place in the world.
Let's meet our first contender. She's not a name––yet––but with talent like hers, I guarantee she's going places. Her name is Stephanie Rae Anderson, and she's already the star of the STRUCK book trailer!
My backup choice (if time machines are invented soon) is Emma Stone, circa 2009 with her Zombieland look.
Next up is the allusive Jeremy Parish, Mia Price's love interest. He appears to be stalking her, but there's more to the story. Mia is instantly drawn to him, but she doesn't trust him. He wears Clark Kent style glasses, and she wonders if they're more of a disguise than an impaired vision corrector. On first sight, Mia describes him as having "the kind of hair you want to touch without permission."
Throw some hipster glasses on Kit Harington, and he's got the look.
On to blind, white-haired, but still handsome Rance Ridley Prophet, the villain of Struck. He's the charismatic leader of a religious cult called The Church of Light. When he's not preaching on his thrice daily broadcast "The Hour of Light" or holding midnight revivals in a huge white tent on the beach, he enjoys saving souls, brainwashing, and damning the wicked.
I can't think of anyone more suited to play Prophet than James Marsters (aka, Spike from Buffy). He has the sort of smarmy confidence and velvet voice that could convince the masses to follow him anywhere. Plus, we already know he can rock white hair.
And if James Marsters is too busy with his band, how about Michael C. Hall, who plays America's favorite serial killer, Dexter? He's got his own kind of dark, demented charm.
Now for a couple of the Seekers from Struck, Katrina Kale and her Uncle, who we know only as Mr. Kale. The Seekers are a secret society whose purpose is to gather an army to stand against Prophet in an apocalyptic battle for earth.
Mr. Kale, the Hierophant of the Seekers, and also Mia's English teacher, is the kind of teacher you don't ever want to cross. Let's go with Ian McShane (cause I'm a huge Deadwood fan).
Katrina, Mr. Kale's niece, is a sexy bad girl who isn't afraid to blackmail, seduce, and manipulate herself into getting what she wants. Who's better at that than Naya Rivera, Santana from Glee?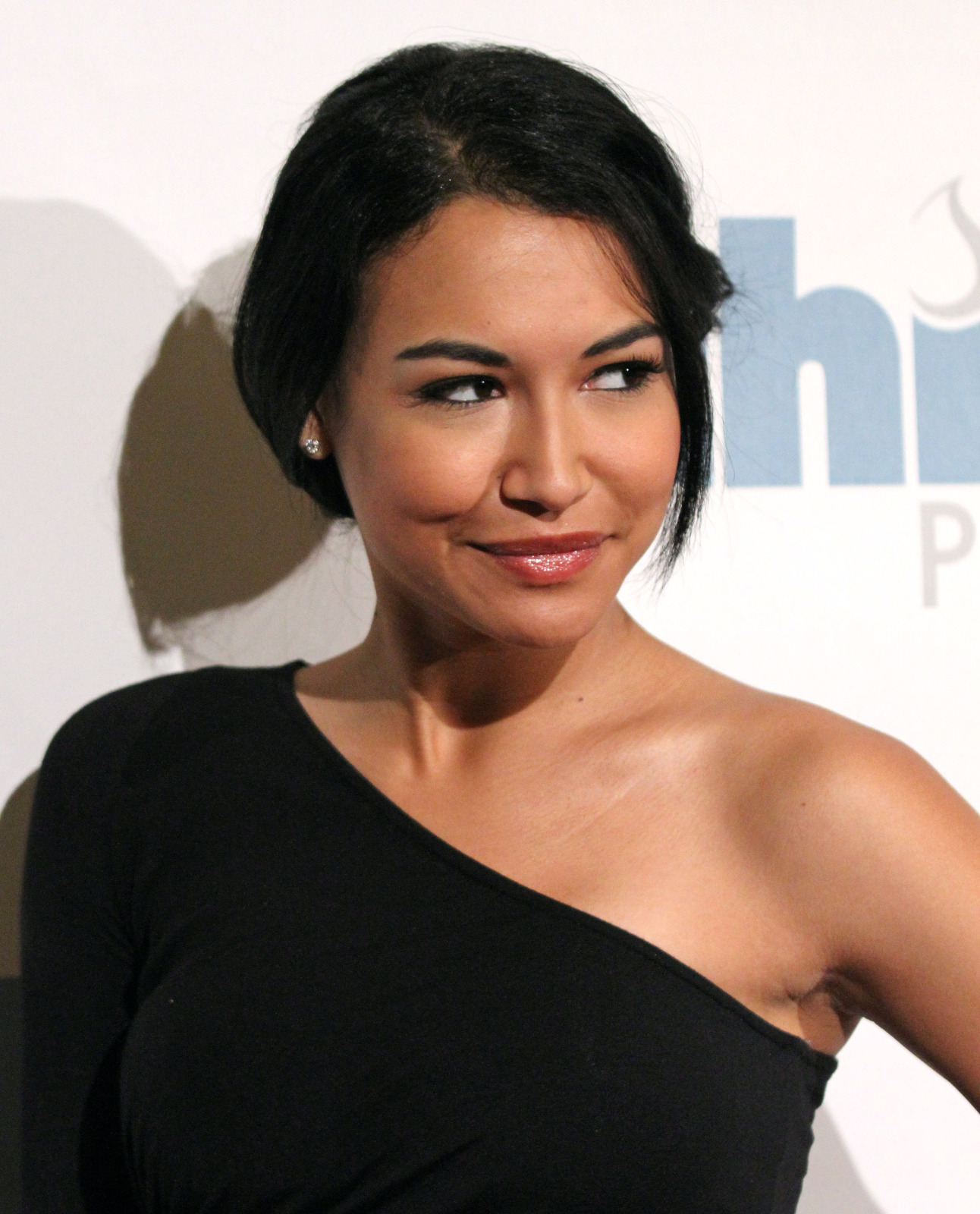 Mia Price is a lightning addict. She's survived countless strikes, but her craving to connect to the energy in storms endangers her life and the lives of those around her.

Los Angeles, where lightning rarely strikes, is one of the few places Mia feels safe from her addiction. But when an earthquake devastates the city, her haven is transformed into a minefield of chaos and danger. The beaches become massive tent cities. Downtown is a crumbling wasteland, where a traveling party moves to a different empty building each night, the revelers drawn to the destruction by a force they cannot deny. Two warring cults rise to power, and both see Mia as the key to their opposing doomsday prophecies. They believe she has a connection to the freak electrical storm that caused the quake, and to the far more devastating storm that is yet to come.

Mia wants to trust the enigmatic and alluring Jeremy when he promises to protect her, but she fears he isn't who he claims to be. In the end, the passion and power that brought them together could be their downfall. When the final disaster strikes, Mia must risk unleashing the full horror of her strength to save the people she loves, or lose everything.
a Rafflecopter giveaway