My Soul to Take (Now with more pictures!)
My Soul to Take
By Rachel Vincent
Published by Harlequin
Published on August 2009
She doesn't see dead people. She senses when someone near her is about to die. And when that happens, a force beyond her control compels her to scream bloody murder. Literally.

Kaylee just wants to enjoy having caught the attention of the hottest guy in school. But a normal date is hard to come by when Nash seems to know more about her need to scream than she does. And when classmates start dropping dead for no apparent reason, only Kaylee knows who'll be next.
I am terrified on banshees. Terrified. When I was 5 I fell asleep on my bed watching cartoons on the disney channel .... my parents forgot to turn the TV off and I woke up to this at 3 am SCREAMING at me:



Needless to say- it scared the macaroni and cheese out of me. I know now that that was silly- but it was like the first time I opened up one of those dumb emails that screams at you- all you can do is scream back and hide- too terrified to actually make it go away (see example below- only with less horse)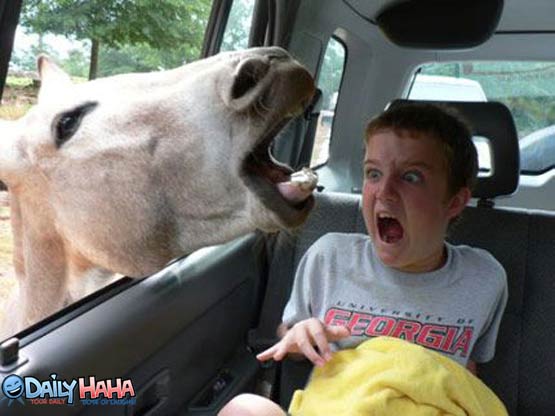 Anyway, pictures aside- I am not a fan of banshees. I had no idea that is what this series was about. But I LOVED this book. I loved that Kaylee had no idea what was going on, I loved that there were male banshees, and I loved that it was a hereditary thing. I don't want to create too many spoilers, but this book was so great.

The only negative that I have is that I have to wait to get the sequel from the library.