BBAW Daily Topics- Day One
Monday September 12th:Community
While the awards are a fun part of BBAW, they can never accurately represent the depth and breadth of diversity in the book blogging community. Today you are encouraged to highlight a couple of bloggers that have made book blogging a unique experience for you. They can be your mentors, a blogger that encouraged you to try a different kind of book, opened your eyes to a new issue, made you laugh when you needed it, or left the first comment you ever got on your blog. Stay positive and give back to the people who make the community work for you
Today I wanted to introduce you to a few blogs that brought me into the world of YA blogging. They made me take the step from "I love reading YA blogs" to "Hey- I can do that!"
You may recognize some of these- but maybe some will be new to you: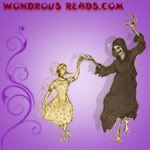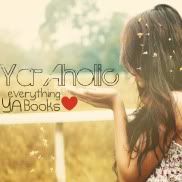 They all have interesting content. I came for The Mortal Insturments series and I stayed for the excellent content. There are many other blogs that I have found now that I have been blogging- but these were the four that I found through Google, way back when I was considering starting a blog separate from my personal one.
So what about you? What blog was the first one that you read?